It's year 37 and this program continues to be a success thanks to the generosity and Christmas Spirit in Lanark County and the surrounding area. This year Lanark County Family and Child Services/ OPP Angel Tree program is starting with 650 Angels! The "angels" assigned to trees are children directly affiliated with the Lanark County Family and Child Services and other affiliated programs. The goal is to provide a Christmas gift to each child.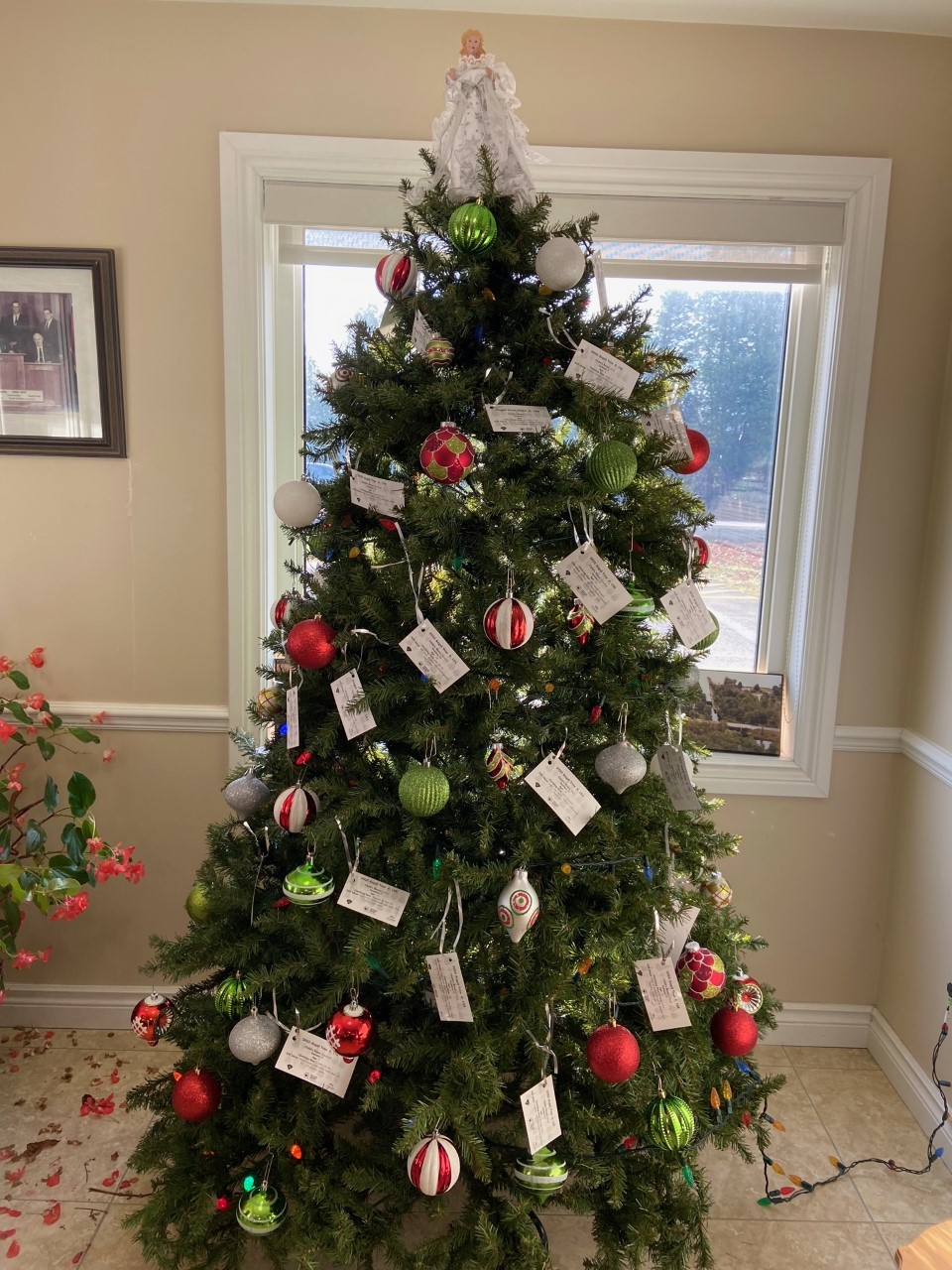 We are certain this year's goal will be met as it has been in past years. Angel Tree tags are available at Lanark County O.P.P Detachment, Carleton Place O.P.P. Detachment, Drummond/North Elmsley Municipal Office, Mississippi Mills Municipal Office, Tay Valley Municipal Office, Beckwith Township office, Lanark Highlands Municipal Office, Montague Township office, Pakenham Public Library, Perth Town Hall and Walmart Carleton Place.
Once you have an Angel Tree Tag, return an unwrapped or in a gift bag to the tree by December 1st. Please ensure the Angel Tag is affixed to the gift AND the gift contents are printed on the back of the card.
P/C Greg Cox
Lanark County OPP
To sign up for an Angel you can pick up at tag at our office or visit https://www.dnetownship.ca/living-here/angel-tree