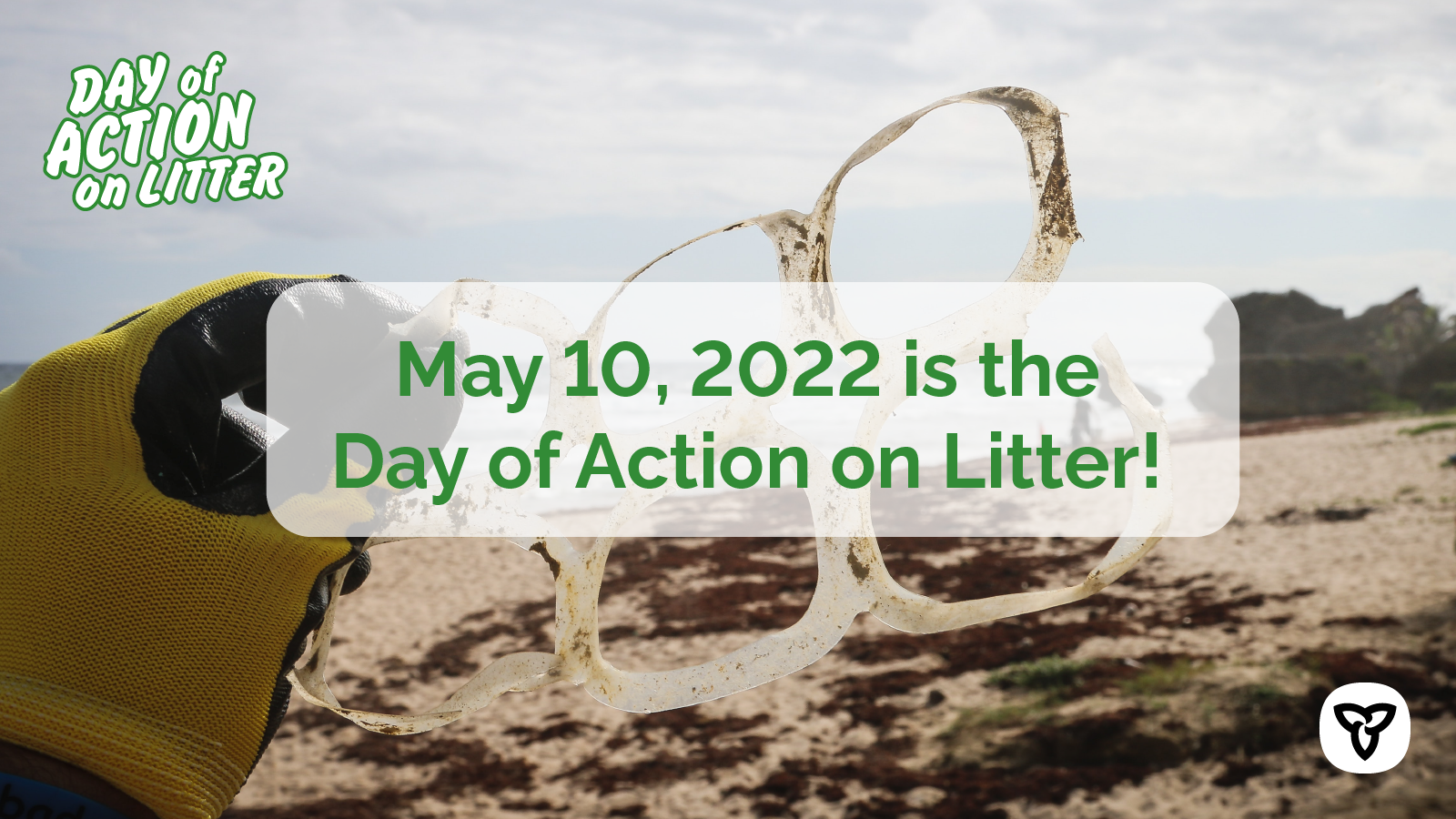 Ontario is gearing up for the 2022 Provincial Day of Action on Litter, taking place on Tuesday, May 10.
Let's work together to keep our roadsides, fields, trails, rivers, lakes and forests clear of litter and naturally beautiful!
Stop by the Township office at 310 Port Elmsley Rd to pick up Pitch in Bags for your litter cleanup! The Pitch in Bags can be put out at your regular curbisde collection day and will be picked up with NO bag tags.
We want to see the hard work of our residents working to keep our beautiful outdoors clean of litter. Send us the photos of your hard work picking up litter and we will share them to show off your hard work and hopefully encourage others to participate in the 2022 Act on Litter Campaign. If you are also posting your cleanup use #actONLitter
Want some helpful tips for organizing a litter cleanup? See Ontario's Litter Cleanup Guide.
Also consider taking the time to fill out The Our Litter Cleanup Reporting Form. This is where participants can submit information about their cleanups to the Ontario government. This information will help them better understand litter in our environment and may help inform future government decision making.